1. Log onto the Citrix StoreFront server as a user with administrative credentials
Note: In this example, our Citrix StoreFront server is running on the Citrix Delivery Controller server, however in a production environment they would most likely be seperate servers
2. Launch Citrix Studio >> Citrix StoreFront >> Create a Store
Note: You can also create a Citrix Store via the Citrix StoreFront Management Console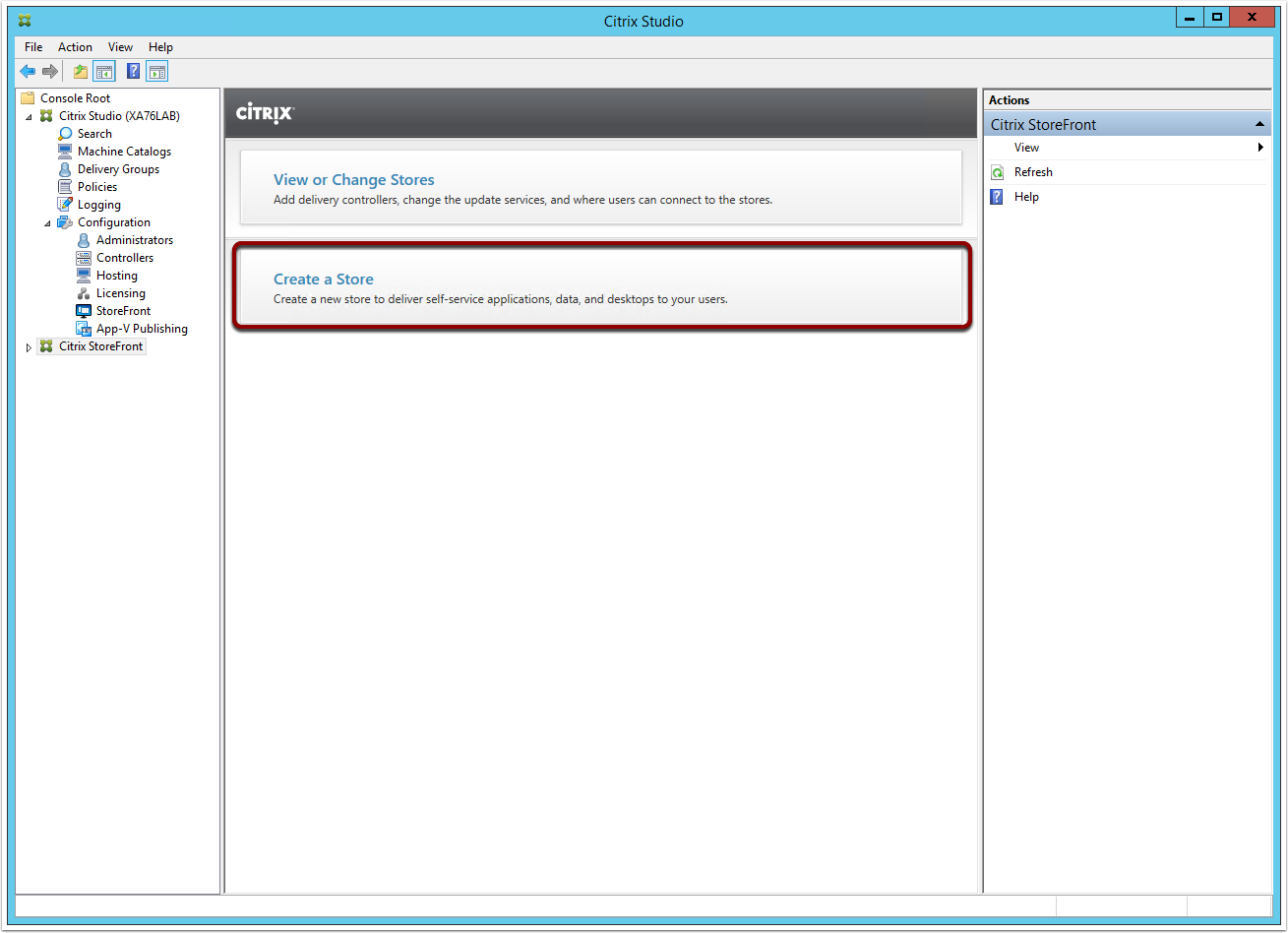 3. Enter a store name and click Next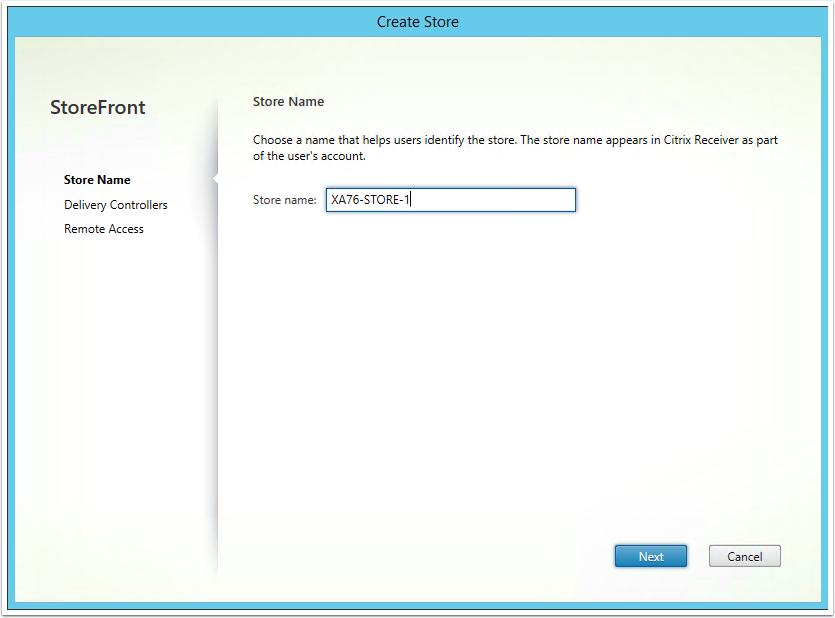 4. Click on Add to add a Delivery Controller. The Add Delivery Controller screen will appear. From here, complete the following steps:
Ensure XenApp 7.5 (or later) is selected
Click on Add and enter the name of the Citrix Delivery Controller (repeat for all controllers)
Set the appropriate transport type as per the site URL type (default is HTTP)
Click OK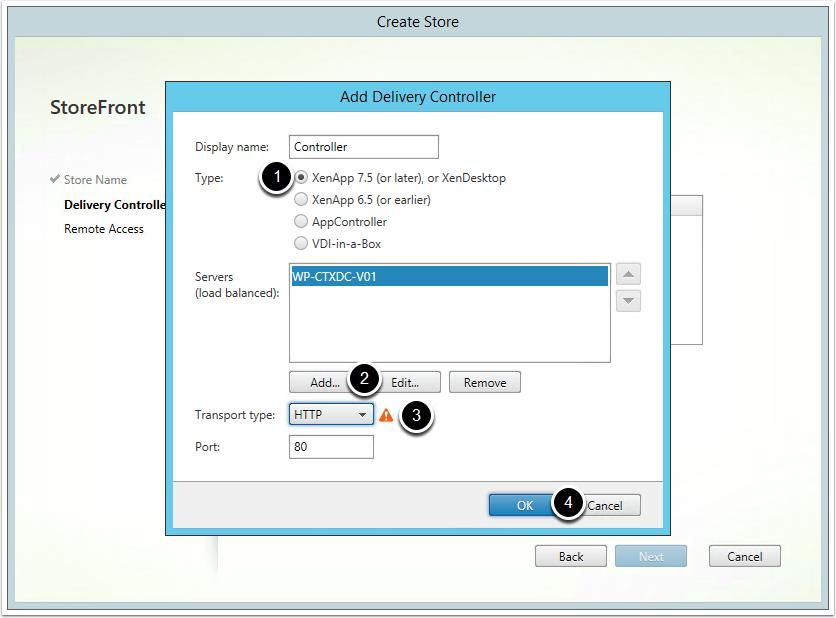 5. Add all Delivery Controllers in you environment and then click Next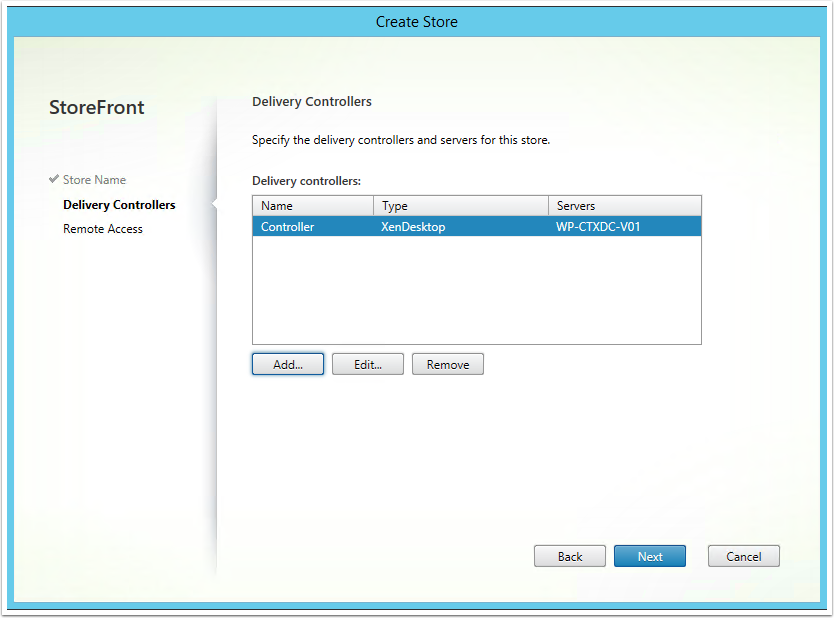 6. Click Create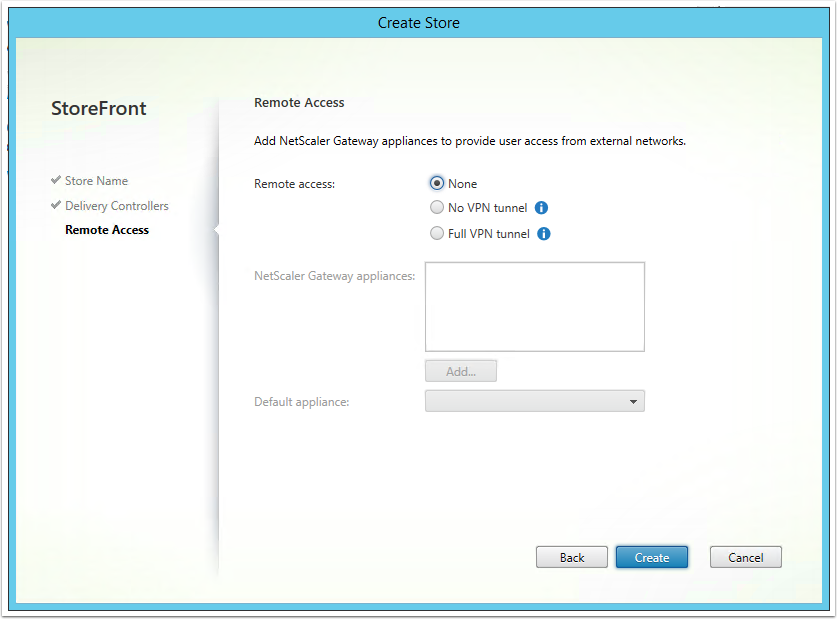 7. The Citrix Store will now be created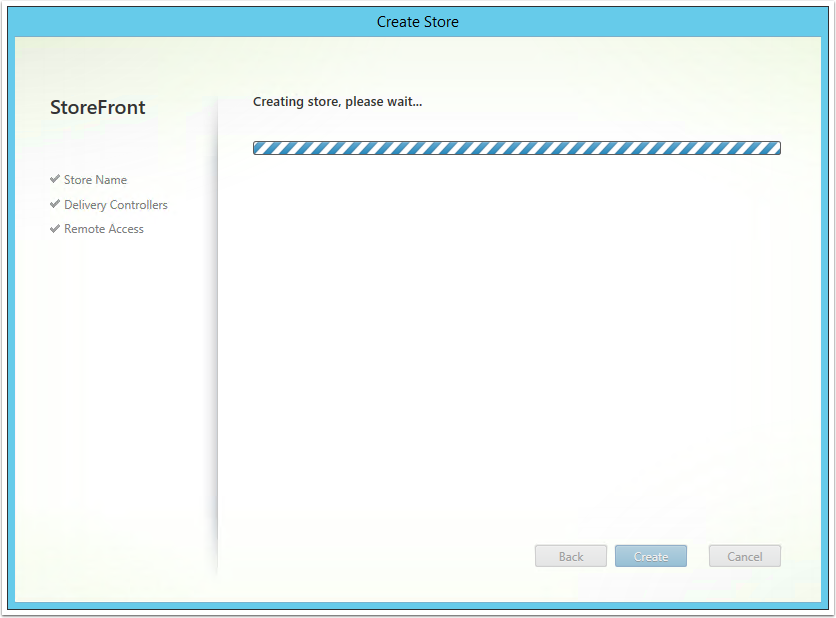 8. Click Finish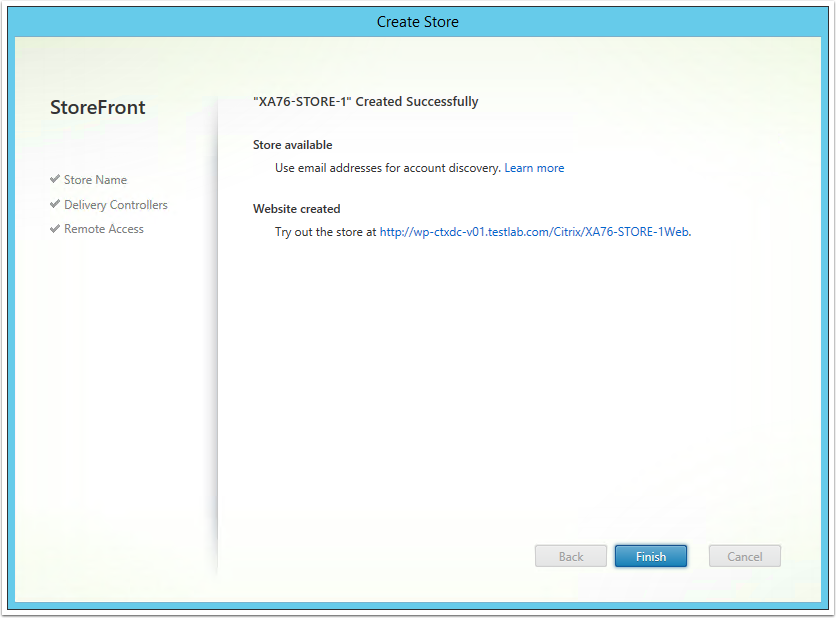 9. Now lets test the environment to ensure we can launch a published application
10. Launch a browswer and navigate to your Citrix Store's URL (in this case it is http://wp-ctxdc-v01.testlab.com/Citrix/XA76-STORE-1Web). From here, log in with your credentials
Note: To access your Citrix Store via a web browser, ensure you have the word "web" at the end of the store URL). If you are accessing it from the Citrix Receiver then you do not need the word "web"