1. Log into the Citrix application server as a user with administrative privileges
2. From the installation media, commence the XenApp installation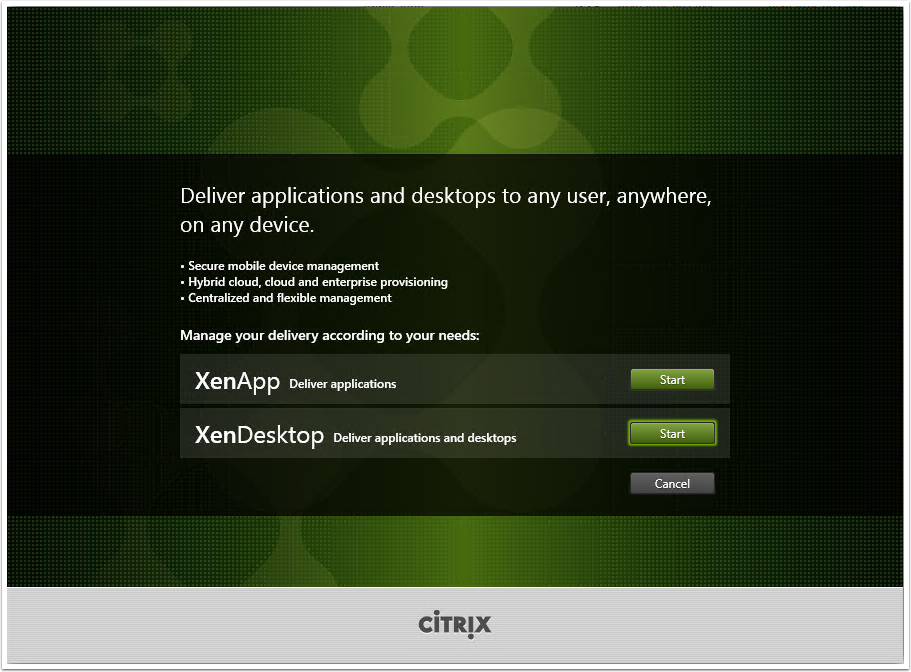 3. Click on Virtual Delivery Agent for Windows OS to commence the VDA installation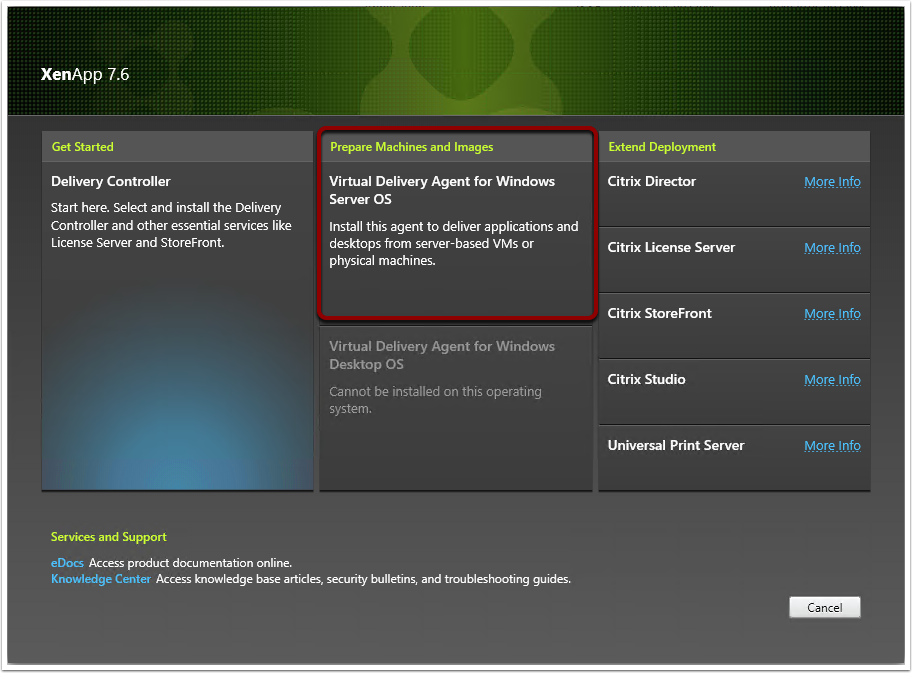 4. Select "Enable Connections to a Server Machine" and click Next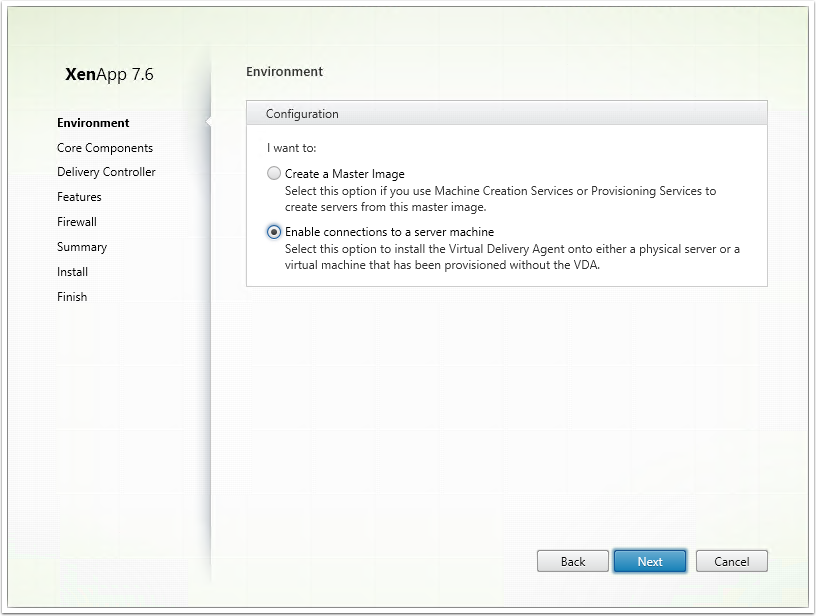 5. Click Next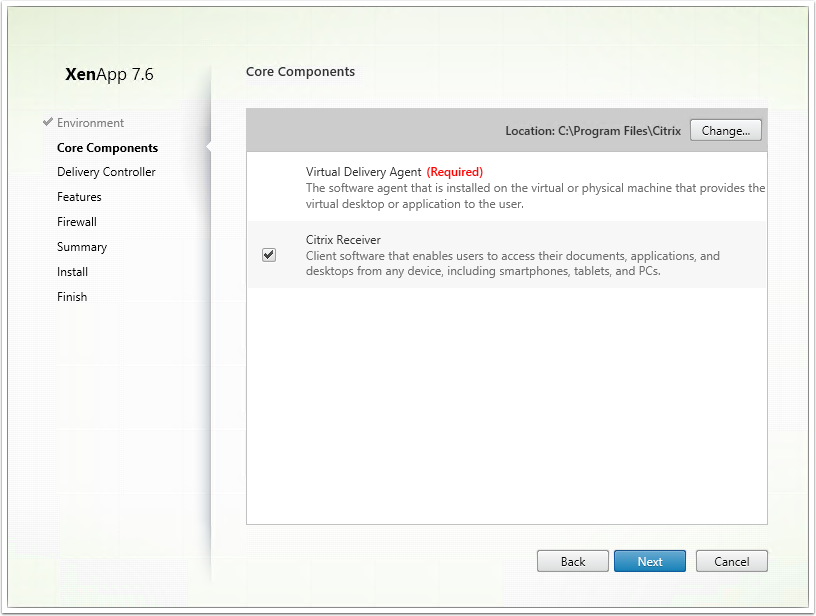 6. From the Delivery Controller screen, complete the following:
Select the "Do it Manually" option
From the Controllers Address field, enter the FQDN of a Citrix Delivery Controller
Click on Test Connection and then if successful click on Add
Click Next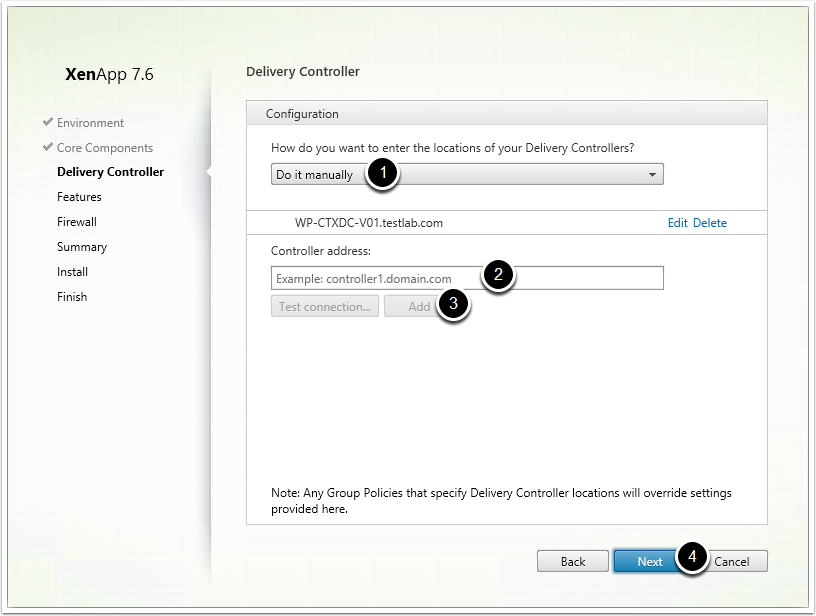 7. Ensure all options are selected and click Next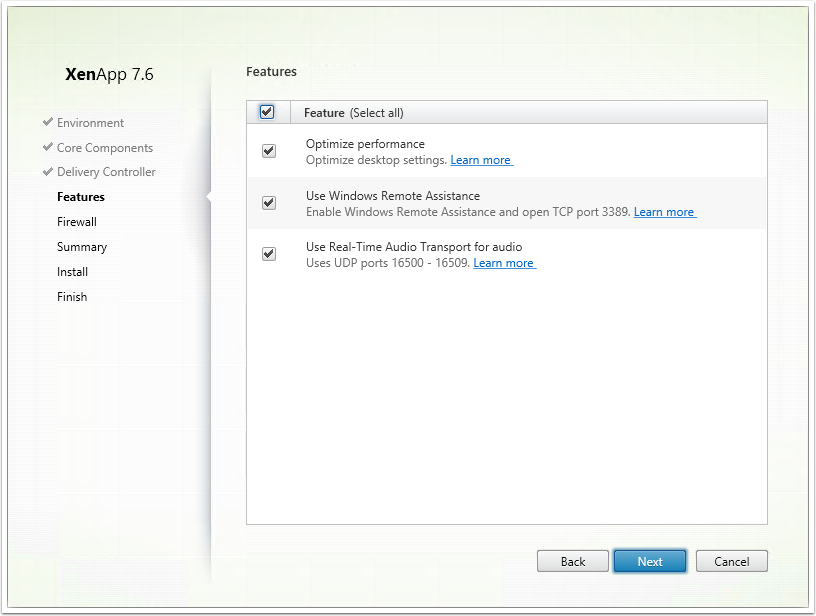 8. Click Next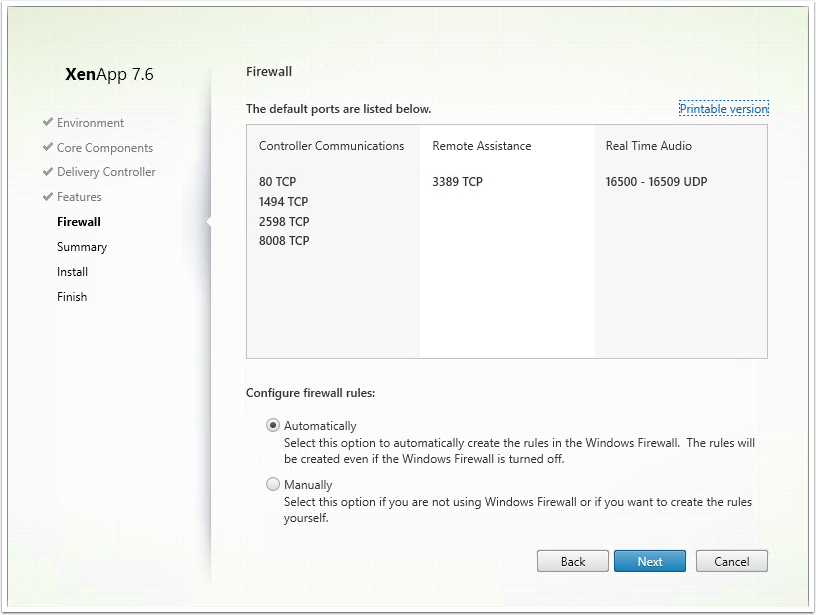 9. Click Install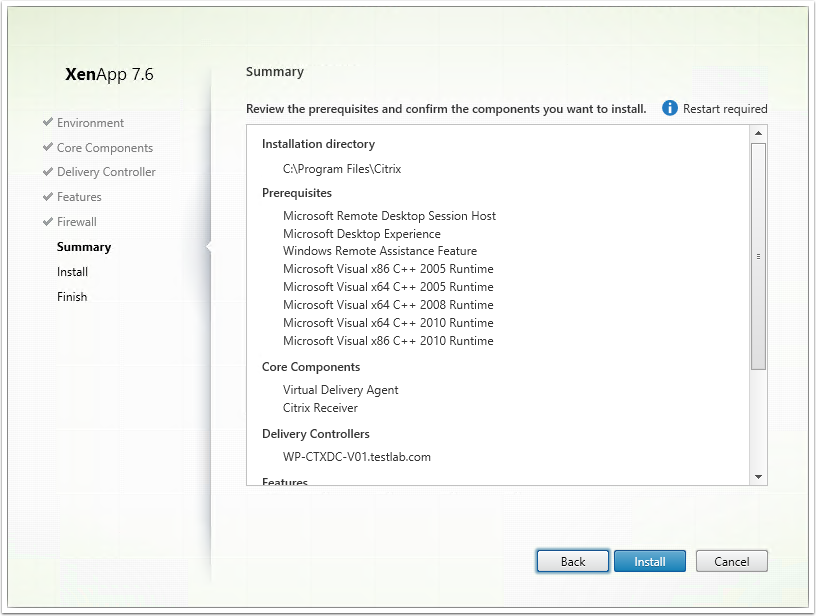 10. The Citrix VDA will commence installation
Note: During the installation, the server will need to reboot.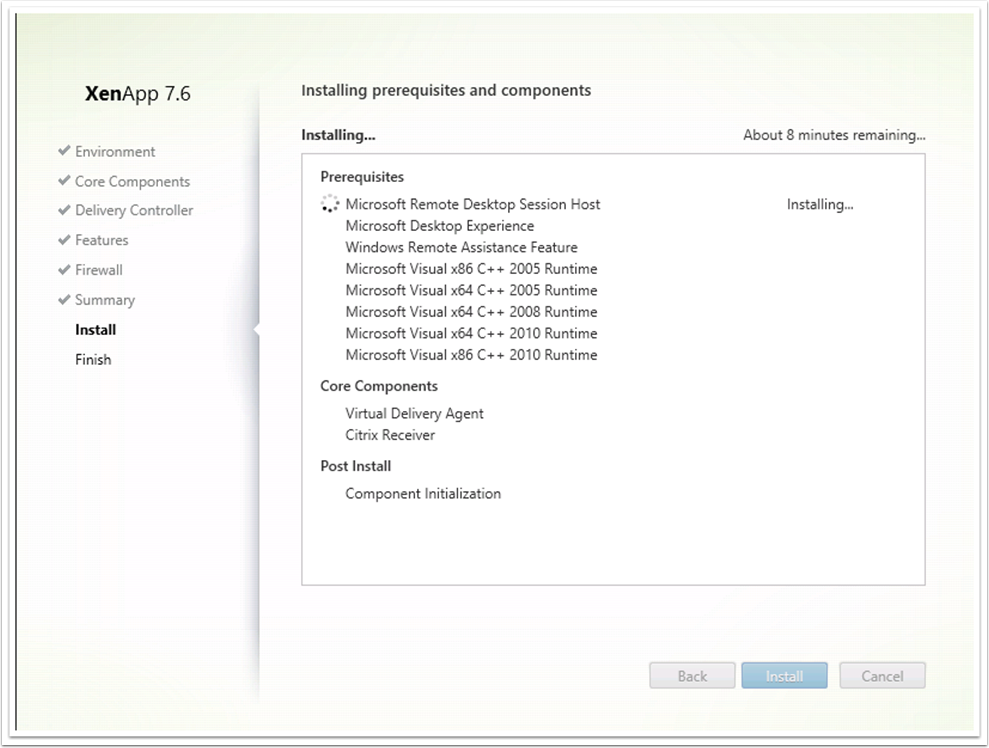 11. Click Close to reboot the server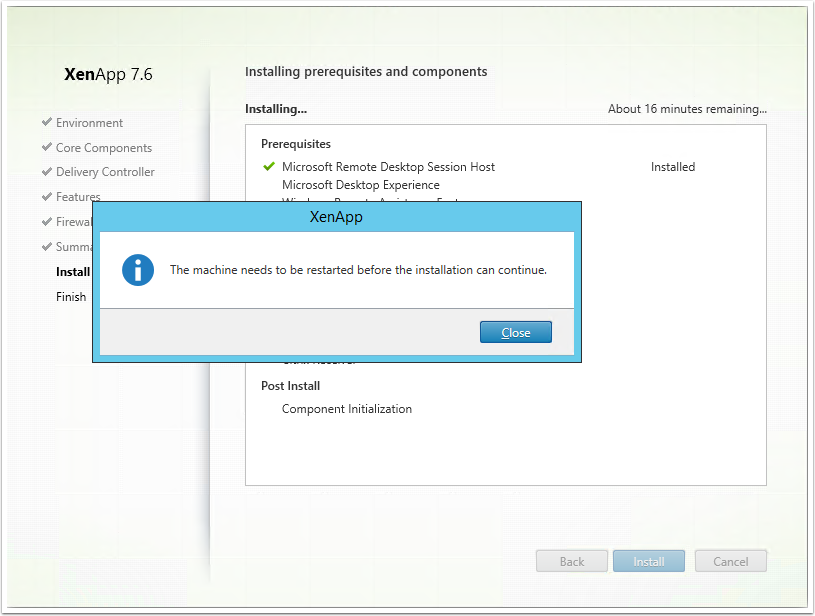 12. Once the server has rebooted, log in again as the same admin user
13. The installation will continue once you have logged in successfully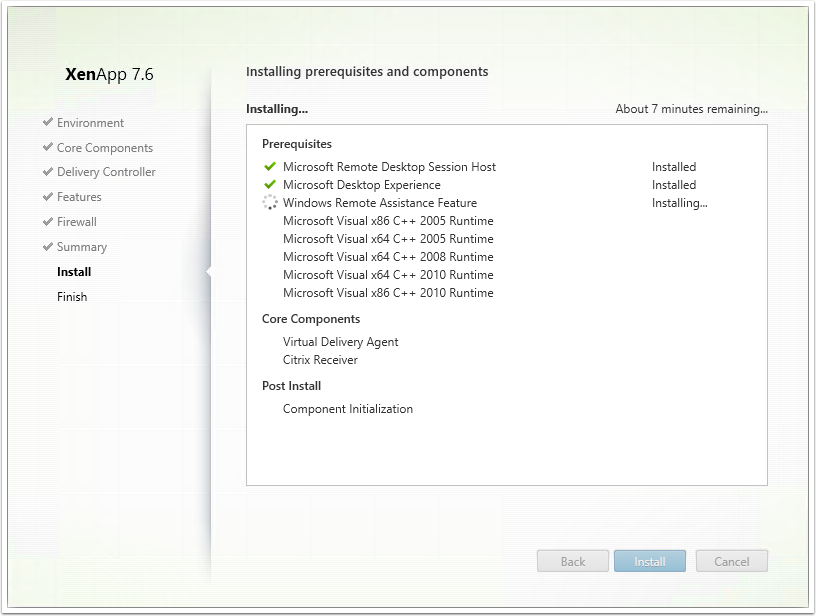 14. Once completed, click Finish